IDAHO FALLS – Idaho Falls Downtown Development Corporation (IFDDC) launched a new public art project in downtown Idaho Falls offering two Free Little Art Galleries (FLAGs) in the downtown district. One FLAG is found outside of the Museum of Idaho and the second FLAG is outside of The Art Museum of Eastern Idaho (TAM).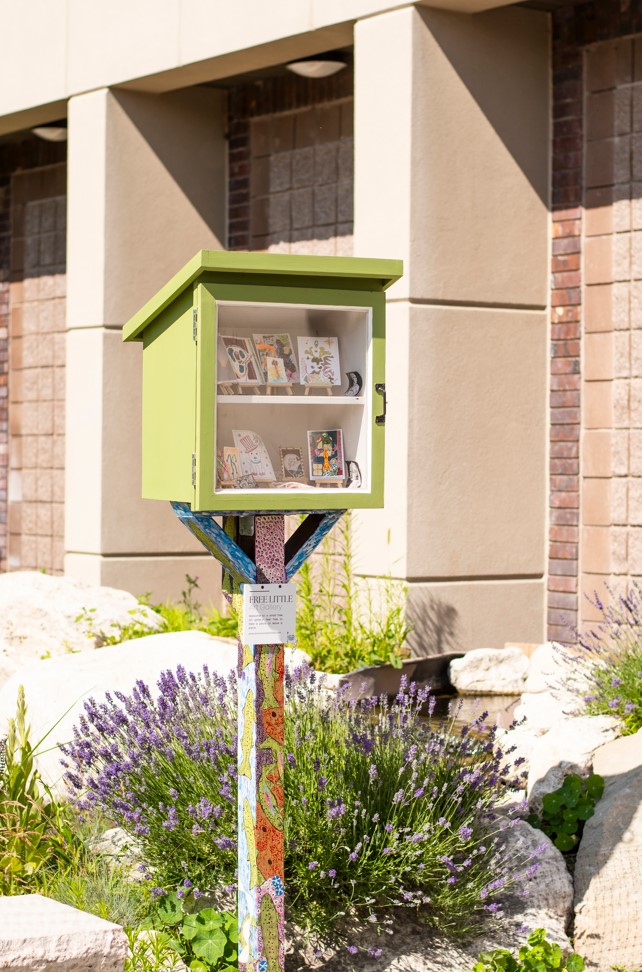 "As an art museum, we love anything that promotes the creation and exchange of art in our community. Catherine Smith (IFDDC) was such an amazing champion for public art projects throughout downtown during her tenure, and this FLAG project is just one more way she helped make art accessible and integral to every day life for our community. The participation we've already seen with this little gallery at TAM has been delightful!" – Miyai Abe Griggs, Executive Director, The Art Museum of Eastern Idaho
The FLAGs provide an opportunity for artists of any age or experience level to display their art in a gallery. Artists can either leave a piece of art in the gallery or take a piece of art home. Idaho Falls Downtown Development Corporation invites the public to use the galleries.
"We are so excited to be a part of the FLAG program with IFDDC and TAM. At the Museum of Idaho, we believe that engaging with your community through opportunities like this allows people to form a stronger, more relevant connection with the place they are in. We hope that everyone who uses the FLAGs feels a deeper connection to Idaho, the people they meet, and the experiences they have here."- Chloe Doucette, Managing Director, MOI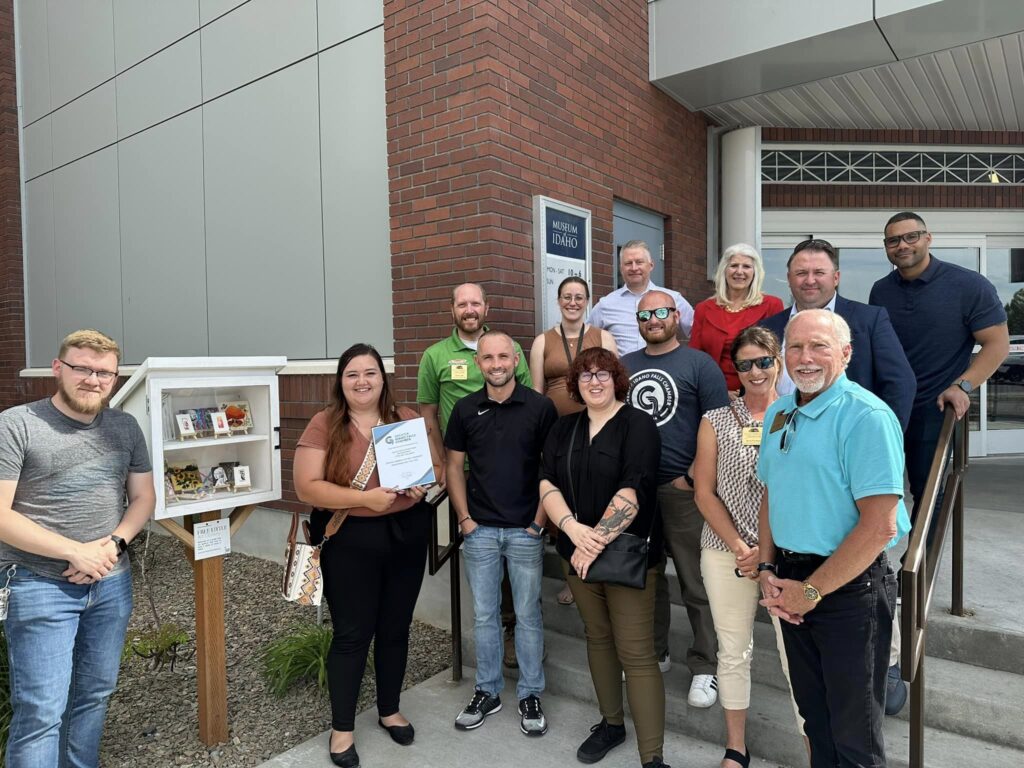 In celebration, IFDDC held a ribbon cutting on July 6th 4:30 PM outside of the Museum of Idaho for the FLAGs in downtown Idaho Falls courtesy of the Greater Idaho Falls Chamber of Commerce. Following the ribbon cutting ceremony, IFDDC hosted an Art Out Night in conjunction with the monthly Artwalk (formerly Gallery Walk) from 5 – 8 PM. Participants picked up free art supplies from both museums to create a piece of art for the galleries. Participants wandered through the museums or downtown for inspiration for their art. Once artwork was completed it was dropped off at either FLAG.
Follow IFDDC on Facebook and visit www.downtownidahofalls.com
Follow the Galleries journey at: www.instagram.com/freelittleartgalleryidahofalls/

Idaho Falls Downtown Development Corporation (IFDDC) advances our historical downtown as the regional center for commerce, culture and leisure activities for residents and visitors.
###
Media Contact:
Courtney Hernandez
(208).535.0399
chernandez@downtownidahofalls.com