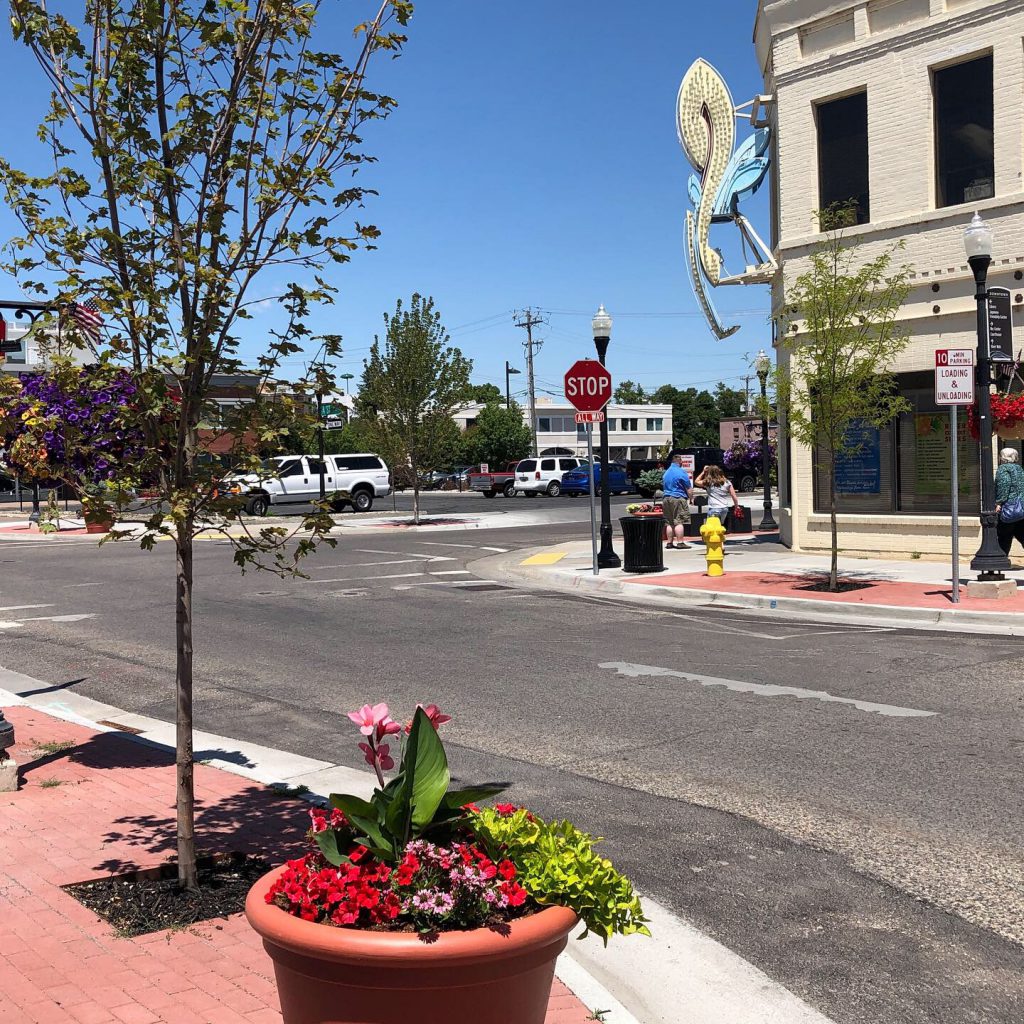 Downtown Idaho Falls Properties: An explosion of interest!
By: Catherine Smith, Executive Director

In the last few years we've experienced an explosion of desire for downtown living. Some of this wasn't a surprise to the long-time building owners' downtown who have followed the fable of the Tortoise and the Hare through their efforts.
A handful of downtown property owners had the foresight and for years have renovated spaces for living and AirBNBs downtown. Just note the living spaces above SnakeBite Restaurant, connecting all the way to the space above Lemon Meringue, the charming apartments above the merchants on Broadway and lofts above Happy's Restaurant on Shoup Avenue. The Rogers Hotel has also just been renovated with additional loft-living as well. A quick search on VRBO or AirBNB, you'll find affordable and darling spaces for getaways.
What's more: the tide is shifting. Folks of all ages are now moving downtown. The attraction of city living sans yard work seems to be of some interest to folks. The Riverwalk and connecting paths provide for any needed recreation.
Moreover, the largest boom will come with the Bonneville Hotel transitioning into apartments from The Housing Company. The apartments are filling quickly, and the ground level spaces will be filled with retail and restaurants. Furthermore, the apartments are affordable and chic. Applicants must apply with income guidelines and a sliding scale to ensure affordability in high quality housing. In addition to that, several market-rate units are available as well to ensure a diverse community within the development.
Rental units are not the only offering. There are also a handful of properties that are owned by residents who make the buildings their homes throughout downtown. A quick glance up at the charming and historical windows on the second floors of the downtown merchants reveals household blinds and curtains of downtown dwellers who enjoy the urban style of downtown Idaho Falls. They got in early on the best-kept-not-so-secret anymore in town.

To get the scoop on what's available now, follow these links below