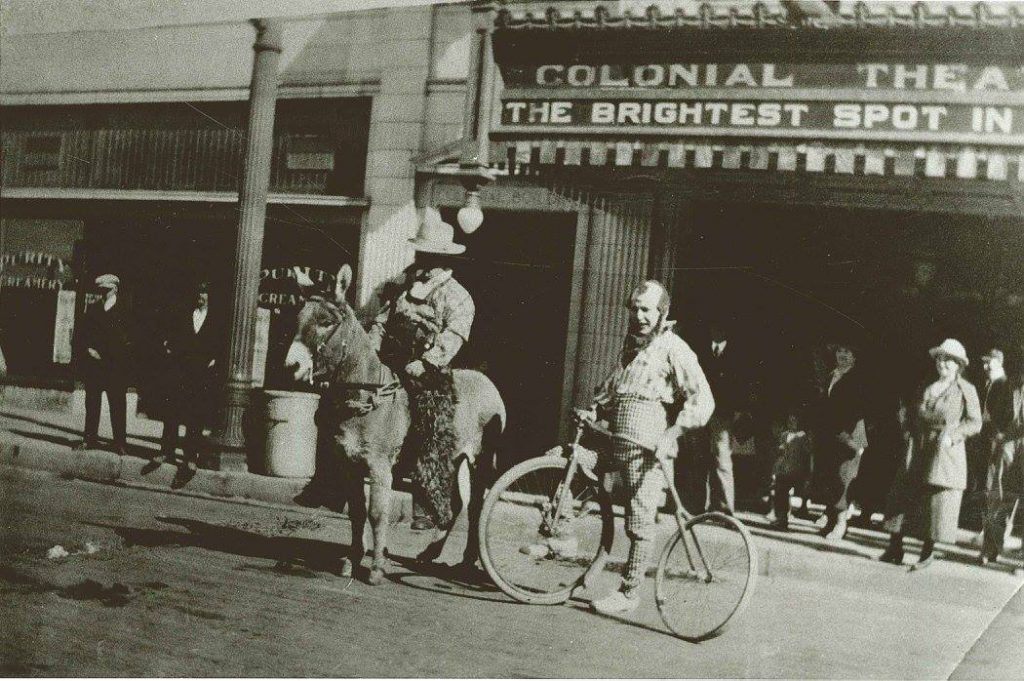 Visit Historic Downtown Idaho Falls for these "must see" facilities which include the Willard Arts Center/Colonial Theater, the Museum of Idaho (the largest museum in the state!), the Art Museum of Eastern Idaho, Actors Repertory Theatre of Idaho, and, of course, the Idaho Falls Public Library.
GALLERY WALKS
Join us for the 'First Thursday Gallery Walks'! Don't miss these free events on the first Thursday of each month, May-October, from 5:00-8:00 pm. This is a social and cultural event that offers a visual buffet of works by artists from around the region and around the globe, along with free admission, refreshments, and live musicians performing in some of the locations. The participating galleries offer a diverse look at contemporary, emerging, and established artists working in a variety of mediums. For more information visit: : www.idahofallsarts.org/idaho-falls-gallery-walk
HISTORIC WALKING TOUR
Don't miss going on a self guided walking tour of the 13 building listed on the National Register of Historic Places in beautiful Downtown Idaho Falls! Click the link below to download the walking tour guide which gives a brief history of each building.