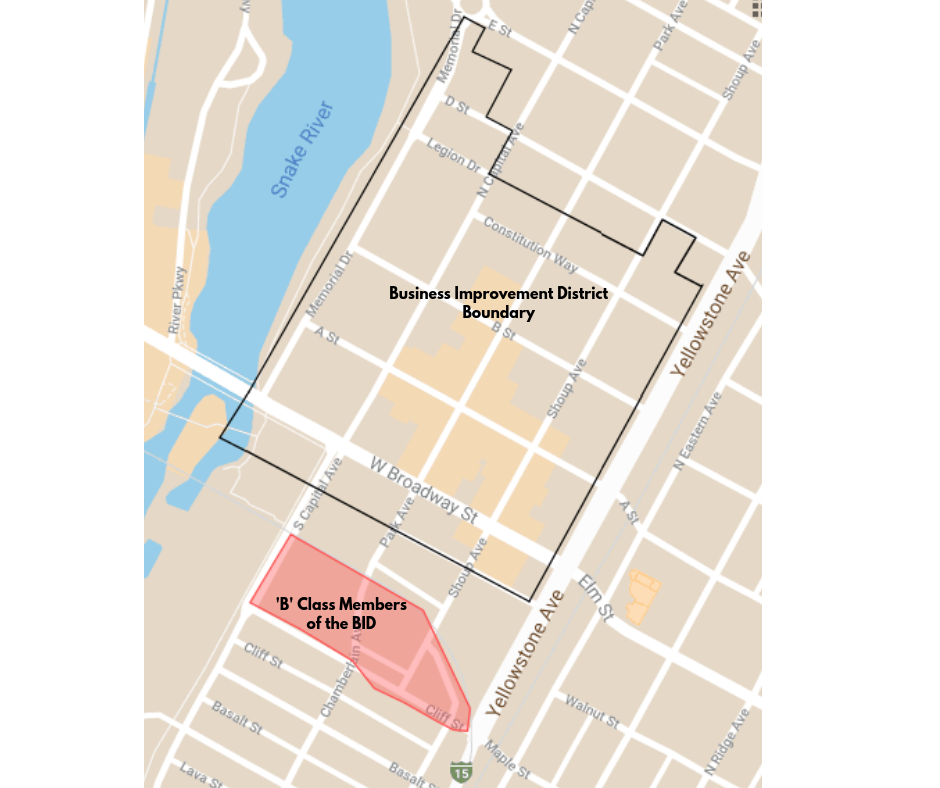 A Business Improvement District is a publicly sanctioned, yet privately directed organization that supplements public service to improve shared, geographically defined, outdoor public spaces. BIDs enhance the safety, cleanliness, image and competitiveness of city centers.
There are at least 1000 BIDs in the United States with six located in Idaho. Idaho Statute, Title 50 Municipal Corporations is Chapter 26 that defines Business Improvement Districts in the State of Idaho.
On July 13, 2017 the  City Council of Idaho Falls held a Public Hearing to renew the created Business Improvement District
Pursuant to Idaho Code section 50-2611, the City designated the Idaho Falls Downtown Development Corporation to administer the operation of the Downtown Business Improvement District. The ordinance was signed Mayor Rebecca Casper and the current ordinance is #3125.