Living Walls represents our commitment to incorporating art in our downtown space and supporting local artists. This project is aimed at bringing private and public walls to life. Check out this link for a Google Map of downtown Public Art
Look and Listen by Kelly Sheridan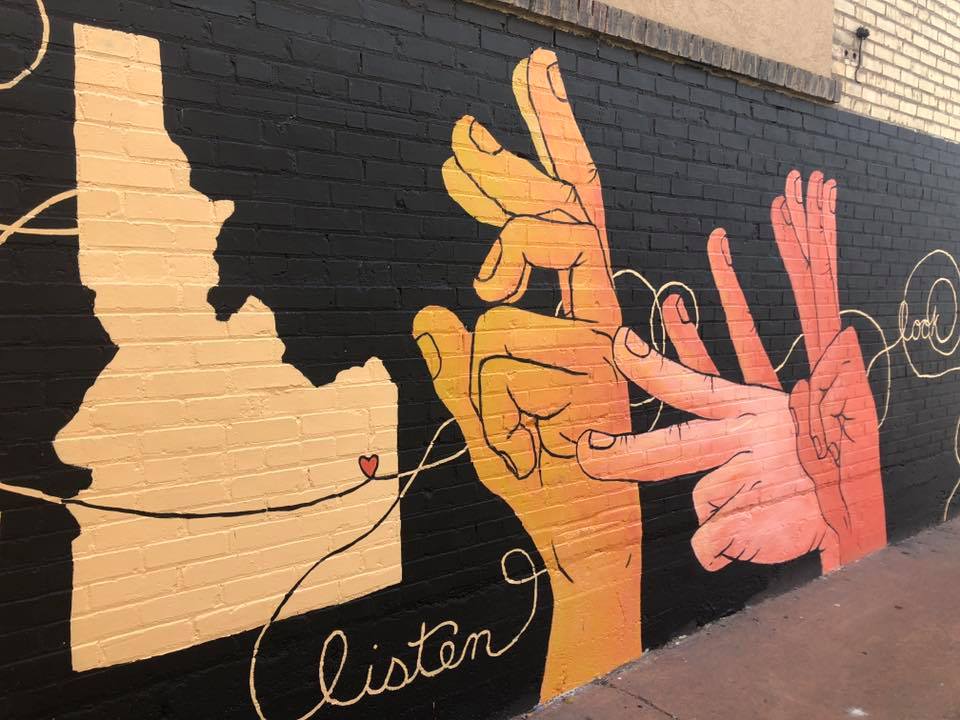 This public art piece was completed downtown by local Idaho Falls artist, Kelly Sheridan. We partnered with the ACLU of Idaho to commission an artist to install a new mural. Kelly was selected and the mural is about communication, specifically the beauty of American Sign Language. From left to right it says: Ask, Understand, Listen and Look. Thank you also to Jeff Neiswanger, who owns the Kress Building, home to Channel Blend where this mural is installed.
Kelly Sheridan's comment on the message and meaning of the mural:
"I hope that you can connect with the meaning of the mural, which is this: It's sometimes hard to listen to what seems unsavory, see something that seems wrong, understand something new, and ask about something you'd rather not know. However, that's the only way that we can grow. We can't assume the worst intent. The world, and people, are more beautiful and forgiving than that. That's why communication and understanding are so important."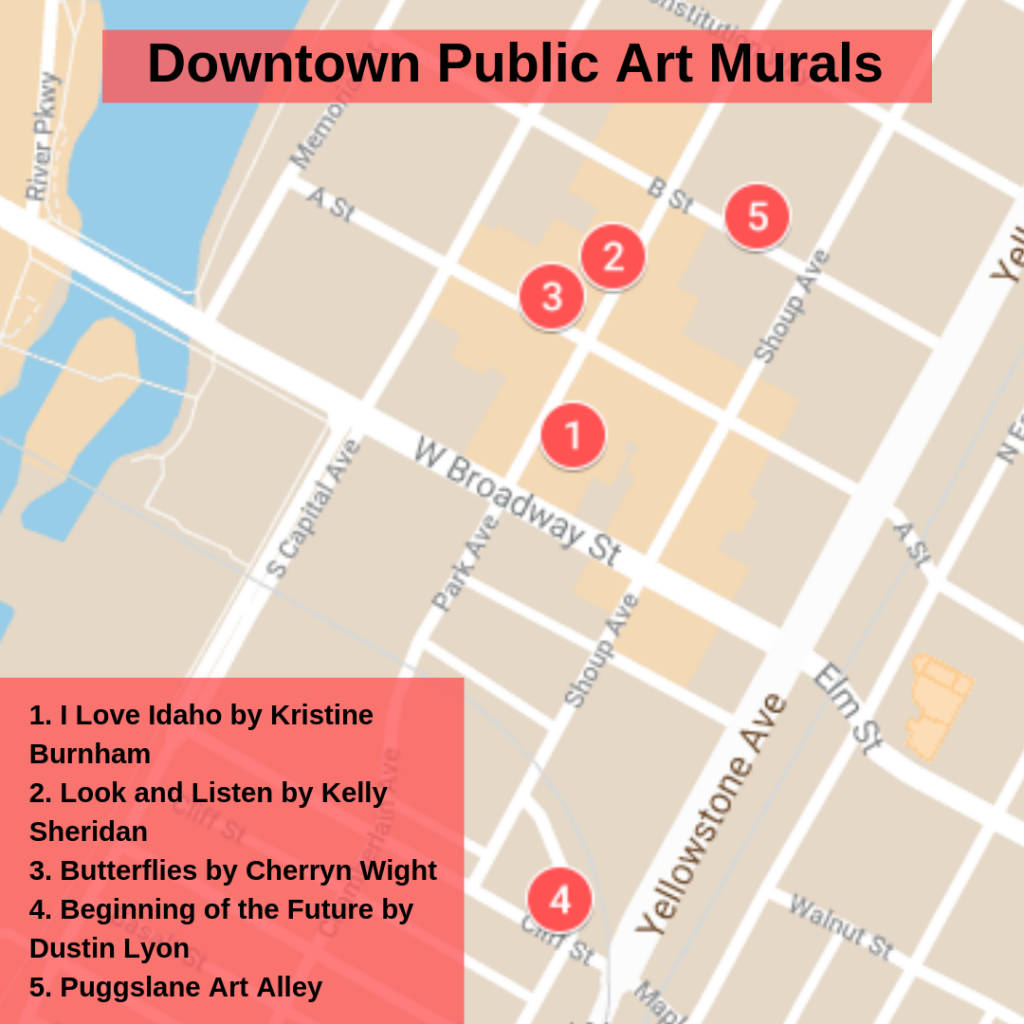 More Murals!
Idaho Falls Downtown Development has three new murals that were completed summer and fall of 2019. Thank you to the building owners of The Villa Coffeehouse, The SnakeBite Restaurant, and Willowtree Gallery for their commitment to public art in downtown Idaho Falls.

Kris Burnham's "I love Idaho" piece will be located on The Villa Coffeehouse. Dustin Lyon's historical depiction of downtown is on the Willowtree Gallery building and features a saturated color palette. Cherryn Wright's "Butterflies" is located at The SnakeBite Restaurant.