Downtown Idaho Falls is a unique, vibrant area with something for everyone. If you are looking for shopping, fine dining, business, or entertainment, you will find a wealth of great options within walking distance. But we are not content to rest on our laurels! Below are some of the goals that we have for Idaho Falls downtown. Have some other ideas? Let us know!
Branding Downtown
Gateway Signage
Business Recruitment & Retention
Increase Downtown Visitors & Shoppers
Community Feel Among Merchants & Building Owners
Improve Broadway Corridor
Identify Infrastructure Improvements
Host Multiple Events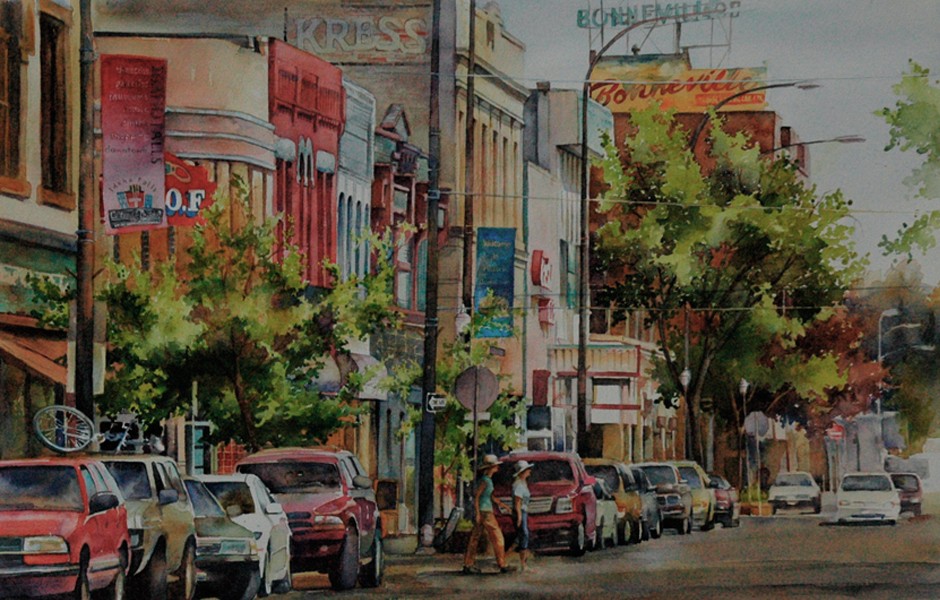 Other important information:
Event posters – When you are having a special event in your Downtown business and have a poster, please bring it to our office (381 Shoup Ave suite 207) and we will display it in the kiosk bulletin board on the greenbelt.
Report Graffiti – It is the property owners responsibility to remove graffiti.  If graffiti has affected your property always file a police report online at here.
Recycling – There is large city recycling bin in the parking lot at the corner of 'B' Street and Yellowstone for CARD BOARD only.  Please smash all your boxes flat and recycle them into this bin.  Cardboard, aluminum cans, and tin cans can be recycled in the Post Office parking lot (on Capital Ave. – South East corner) drop-off bin.  Glass recycling bin is located behind WeeBee Toys in the alley.  If we all do a little, it helps a lot!  See a city recycling map here