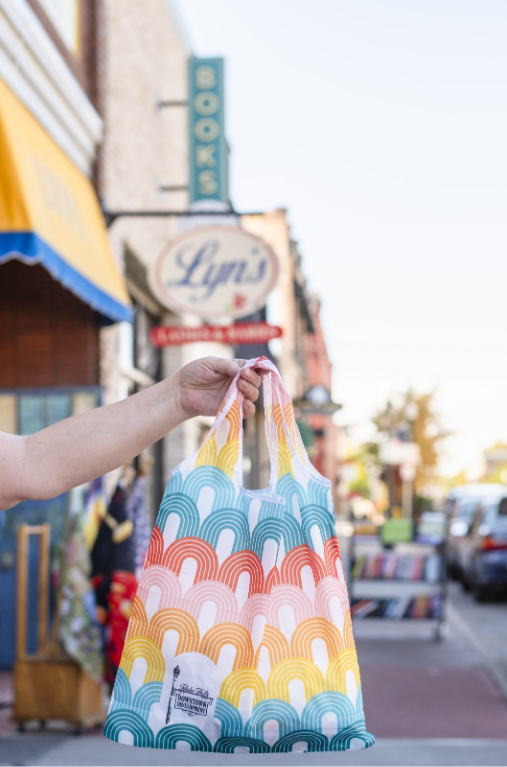 IDAHO FALLS – Idaho Falls organizes Ladies Shopping Days October 6th and 7th! The first 100 people on both days will receive a free swag bag, but everyone will be able to receive a booklet with killer deals. IFDDC will be stationed outside of the Caramel Tree on the 6th and outside of Poppy and Pout on the 7th with the swag bags and passport booklets. Over twenty businesses submitted sales for the ladies to be included in the booklet. The booklet is free, so you will receive savings all around!
This event is a great way to kick off your holiday shopping and to experience all Downtown has to offer. Grab your girls and hit all of these sales for an exciting day in Downtown!
Our swag bags are a retro rainbow design with a complimenting small pouch bag that will be on the inside. Along with the two bags, you will also receive goodies donated from multiple Downtown stores including Poppy and pout, The Caramel Tree, Bumble and Bleat, SPLASH and more!
Follow us on Facebook and visit www.downtownidahofalls.com