Idaho Falls Downtown Development has partnered with Snake River Animal Shelter and Marina Zavalova, an incredible artist, to recreate a portrait of your pet! Professional, moving and a beautiful tribute to the animals in our life. Honor a pet that has changed your life today!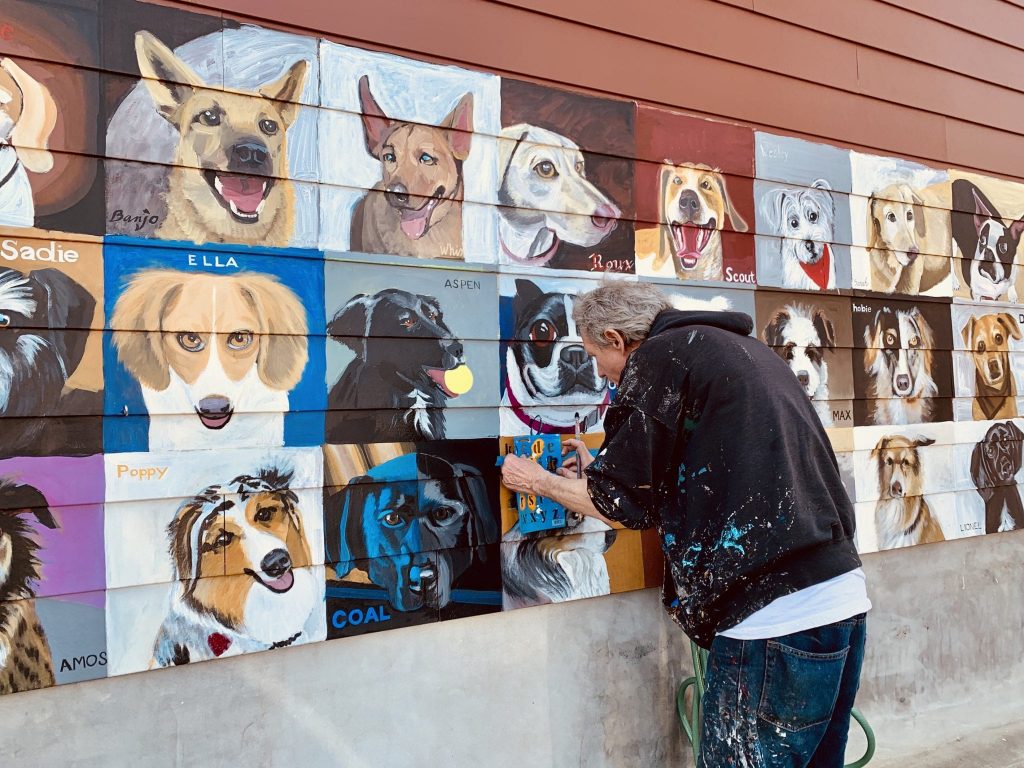 Donation:
Portrait space is limited and is a $250 donation for a three-year term. You will be offered the opportunity to renew for $75 per year. Your donation will benefit the Snake River Animal Shelter, our local nonprofit 501c3 rescue organization.
Acknowledging Rescue Animals:
No matter their background, your pet is invited to be showcased in our mural. However, special acknowledgement will be noted on the portrait if your pet is a rescue, by adding a red heart to the corner of your portrait. We define "rescued" as any animal who was without permanent housing before it entered your life. This could mean that you adopted it from a shelter, brought a stray animal into your home, or took in an animal who needed rehoming.
The details:
Mural Begins Spring 2023

Reserve your pet's spot at here

or visit IFDDC's office at 381 Shoup Ave. Suite 207 Idaho Falls, ID 83402
Quality artwork
Supports nonprofit animal rescue work in our community
About the Artist: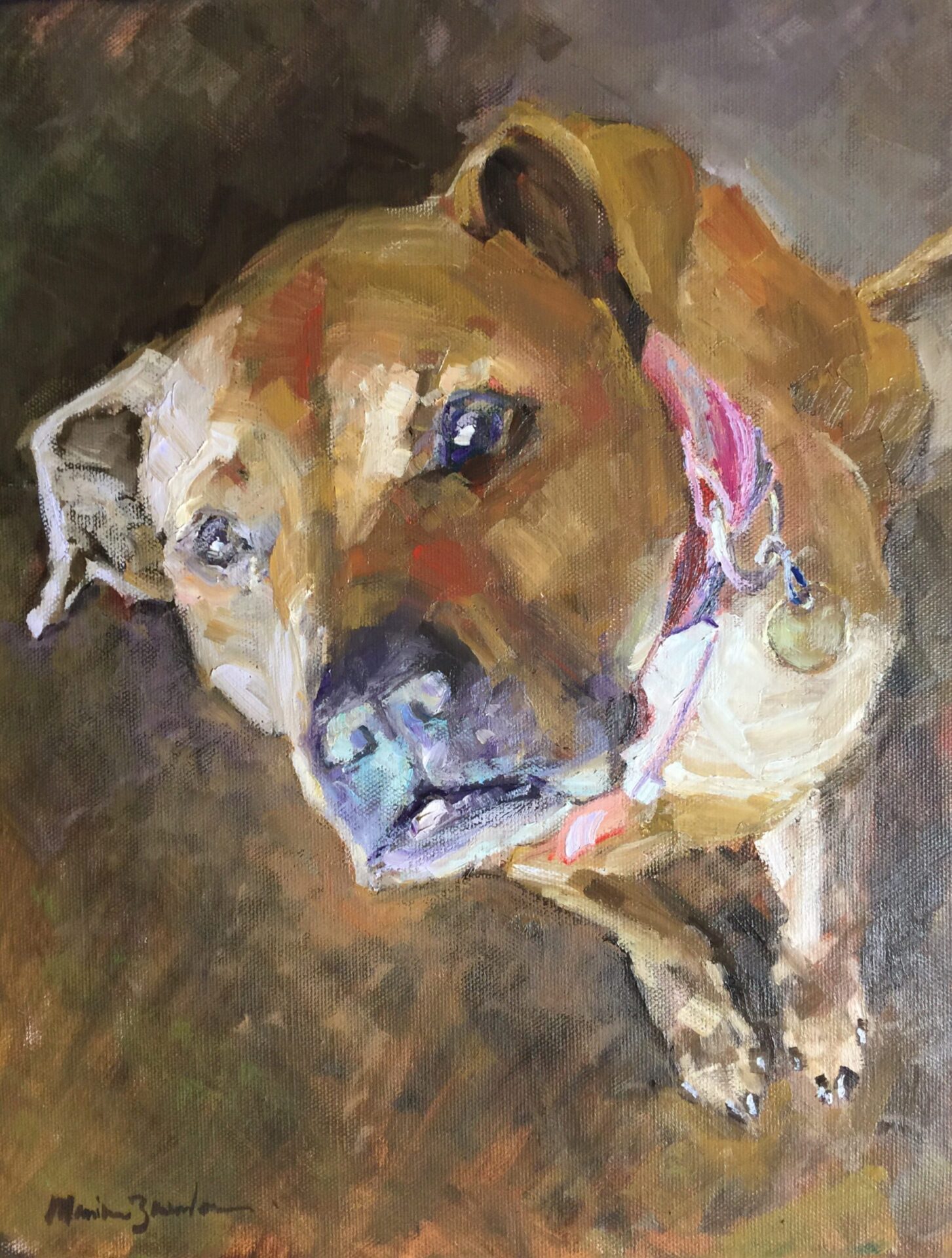 Born in Moscow, Russia, Marina Zavalova became an impressionist landscape painter of highly colorful scenes with bold application of paint. In 1981, she graduated with a master's degree from The Textile Institute of Art in Moscow and then worked as a colorist, textile designer, and commercial artist. In 1990, she emigrated to the United States and settled in Idaho Falls with her husband Vladimir (also and artist) and three children. By 1993, her art was in galleries across the USA, and she began teaching classes and workshops.
Meet our Beneficiary:
Snake River Animal Shelter (SRAS) is a nonprofit with a mission to improve and save animal lives by promoting quality care and compassion through adoption and humane education in the region. Located at 3000 Lindsay Blvd. in Idaho Falls, SRAS is rescuing approximately 1,000 pets per year.
We're honored to partner with this high-quality organization to benefit the animals in need.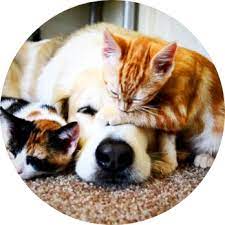 About Idaho Falls Downtown Development: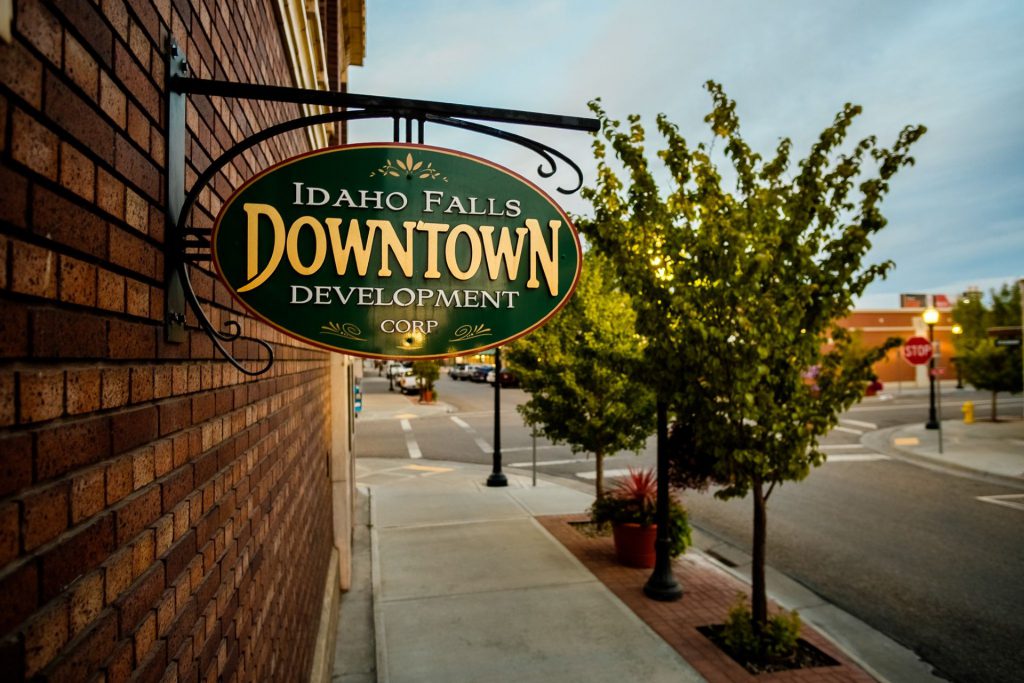 Idaho Falls Downtown Corporation (IFDDC) advances our historical downtown as the regional center for commerce, culture and leisure activities for residents and visitors.
Creating murals is part of our Living Walls program. Living Walls represents our commitment to incorporating art in our downtown space and supporting local artists. The project is aimed at bringing private and public walls to life.
"Until one has loved an animal, a part of one's soul remains unawakened."
– Antole France