"High Energy R&B" – Performer: Albritton McClain & The Bridge of Souls
September 14, 2019 @ 7:30 pm

-

9:30 pm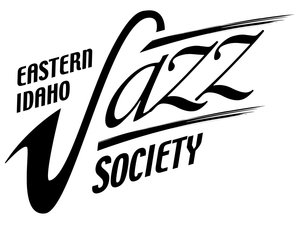 "High Energy R&B" – Performer: Albritton McClain & The Bridge of Souls
Date: Saturday, September 14, 2019
Presented by: Eastern Idaho Jazz Society 
Location: The Downtown Event Center, 480 Park Ave., Idaho Falls
Time: Doors open at 7 p.m. Concert starts at 7:30 p.m.
Cost: $25 for EIJS members/$30 for non-members
Sponsors: Park Lamborm, John Anderson, and Dowtown Event Center
About: Albritton McClain is a prolific songwriter, vocalist, multi-instrumentalist, composer and charismatic entertainer who has toured with major recording acts for over four decades. Winner of the 2006 Washington Blues Society 'Performer of The Year' Award, he has recorded and performed with such artists as: Mike Bloomfield, Roy Buchanan, Sweet Lightnin', The Silencers, David Werner, Les' Variations, The Sacred Mushroom, Beechwood Farm, The Innocent, and Donnie Iris & The Cruisers, among others. He blends a wealth of professional experience and musical savvy, bringing to the stage his own unique brand of excitement and quality-intensive entertainment. Also featured is slide guitarist virtuoso, Matt Barranti, who toured with Foghat last year, filling in for guitarist Bryan Bassett. Matt's been featured in Relix Magazine, Hittin' the Note, and several foreign publications. He opened for many great bands over the years, including James Cotton, REO Speed Wagon, America, Jefferson Starship, Steppenwolf, Glen Campbell, and Derek Trucks. Come and join Albritton and Matt for a fun and soulful performance of high energy rhythm and blues as 'Albritton McClain & The Bridge Of Souls', with EIJS musicians: John Anderson, Russell Thompson, and Kevin Young.
Click here for further information or check the Idaho Falls Arts Council website.
The band performed 3 years ago and people were out of their seats having a great time!