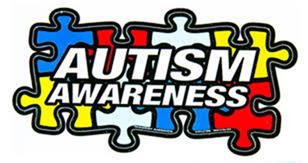 Join us Downtown for AWESOMENESS of AUTISM WEEK!!
April 15 – 22
This is a fundraiser for the local school autism programs.
Participating merchants will have one "special item" and when you purchase that one item they will donate a portion of the sale or if you purchase a certain amount in one transaction they will donate!
Buy Downtown Gift Certificates April 10 – 21 and $1 will be donated – use the gift certificate during Autism week and ANOTHER $1 will be donated! Downtown gift certificates are available in $10 increments and can be purchased at 425 N Capital in the Downtown Development office (cash only please) For more info go to: http://downtownidahofalls.com/downtown-gift-certificates/
Donation boxes are also available – round up the cost of your purchase and donate the change!
Come shop and dine downtown! Show your support for kids who are Autistic and AWESOME!