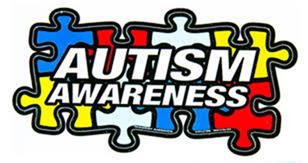 Join us Downtown for AWESOMENESS of AUTISM WEEK!!
April 15 – 22
This is a fundraiser for the local school autism programs.
Participating merchants will have one "special item" and when you purchase that one item they will donate a portion of the sale or if you purchase a certain amount in one transaction they will donate!
Buy Downtown Gift Certificates April 10 – 21 and $1 will be donated – use the gift certificate during Autism week and ANOTHER $1 will be donated! Downtown gift certificates are available in $10 increments and can be purchased at 425 N Capital in the Downtown Development office (cash only please) For more info go to: http://downtownidahofalls.com/downtown-gift-certificates/
Donation boxes are also available – round up the cost of your purchase and donate the change!
Come shop and dine downtown! Show your support for kids who are
Autistic and AWESOME!
(List of participating merchants will be posted soon)